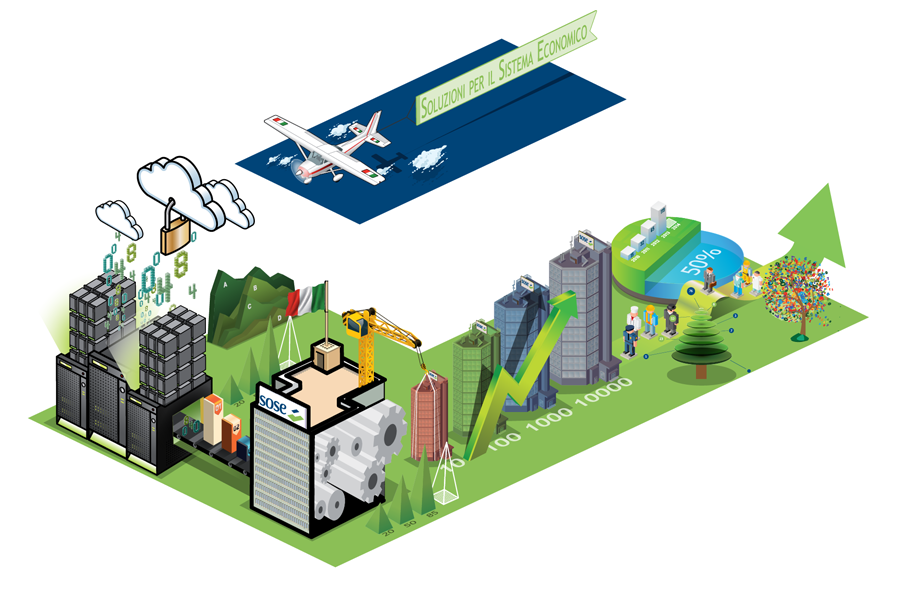 SOSE is owned by the Italian Ministry of Economy and Finance and Banca d'Italia. It is the methodology partner for the strategic analysis of data in Tax, Government and Corporate matters.
The Company has extended its activities over the years, now therefore ranging from Taxation to Public Finance, always with the same methodology: analyzing and elaborating data and information in order to provide valuable solutions to support the Country's economy.
In the area of Taxation, SOSE develops all the activities related to the implementation of the Synthetic Index of Reliability, an economic and statistical system to determine, based upon the data of the companies and their respective sectors of operation, acceptable levels of «tax reliability» in order to promote tax compliance. SOSE's work deals both with redesigning the processes related to the tax system and the supporting IT procedures.
In the field of Public Finance, SOSE elaborated and implemented a system for the evaluation of Standard Expenditure Needs of Italian Local Governments, with the goal of distributing intergovernmental funds in an equitable and transparent way.
SOSE's main purpose lies in a steady research and innovation activity by integrating statistical methodologies as well as its know-how in econometric, business and IT fields.
The aforementioned elements enable to constantly enrich the offer to support the institutions and to develop proposals for innovative projects.